Brochures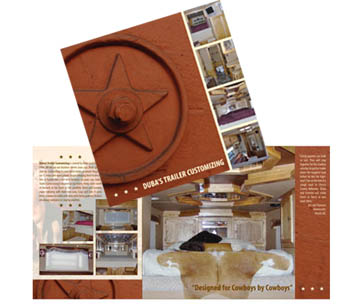 Our design staff can take your ideas, words, or images and produce eye-catching promotional pieces. Or, if you already have camera-ready art, we can print or copy your document on a variety of stocks.
Brochure Pricing
A full color, 8.5 by 11 size brochure, on a gloss coated paper runs in the ball park of .55 each at a quantity of 1,000. Price includes taking your file off disk, any proofs that are needed and cutting and folding fee's. Typesetting would be an additional charge.
*All prices subject to change, please contact one of our friendly customer services representatives for an estimate on your project.